heute habe ich ein riesiges packerl aus amerika bekommen. ich kann euch nicht sagen wie geschockt ich war. positiv natürlich.

als ich das päckchen aufmachte, das wirklich schwer war, kam mir das entgegen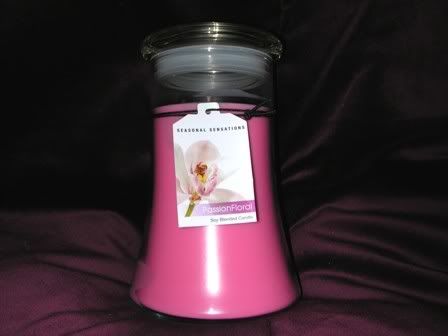 eine wunderbar riechende, schwere kerze!
da das päckchen mit flocken gefüllt war, dachte ich das war's und wollte den karton fürs erste ins abstellkammerl bringen. aber halt! das war für einen leeren karton zu schwer. ich wühlte in den flocken weiter und fand das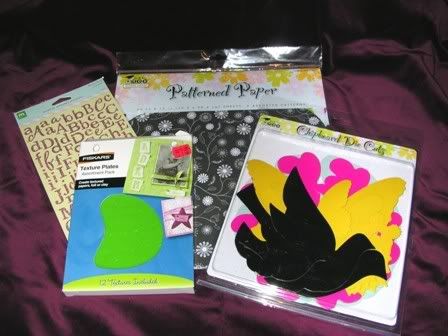 und das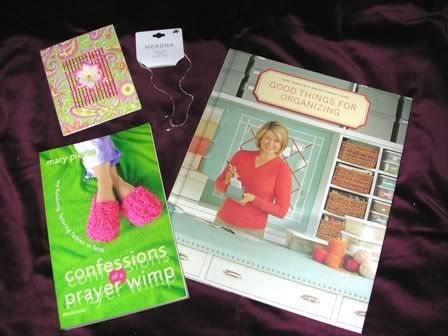 oh mein gott! so viele tolle sachen.
monique!!!!!
thank you my dear!

you shocked me girl! in a positive way.
today morning i went to the post office because i had to sent my ss-package. there waited your package for me. i was surprised by the size and thought "omg, that's big and heavy!!"

i don't have to tell you that i was curious, thrilled and excited.
when i saw the candle i thought " yeah a big pink candle, wonderful and the smell, hmmmmmmmmmmmm, thank you monique!!!"
i just wanted to put away the box when i realized that the box was too heavy. i raked in the box and was shocked. you put so much stuff in the box!!!! i was so surprised that i got tizzy and start to cry. how do you know that i would love all the stuff. i mean, i love every single thing. but the martha stuart book rocked. i got it on my amazon-wishlist.

the whole day i was like a chicken without head and felt befuddled. wow, what a funny feeling. every time i thought about you and your goodies it gives me a frisson of excitement. and now, while i was writing these lines, i'm still thrilled and don't know how to say thank you for all that!!!
monique you rock!!!!